Let's build a strong IT community in your city
We operate as a social enterprise and our main goal is to create social impact, thus anyone who supports us in our mission can become our friend. More than 100 companies has already joined us!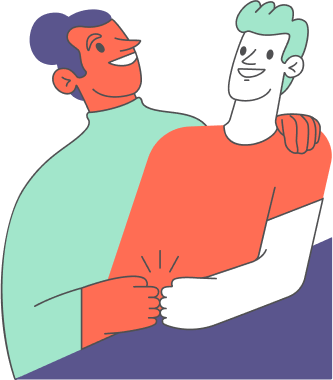 Partnership benefits
Informational support
We'll help you promote your events through our channels and we'll invite you as a co-host to ours.
You'll be recommended as an employeer to our students and your logo will be showcased on our website.
Talent support
By teaching at Beetroot Academy, your employees can recruit best students from their groups.
We'll also recommend you our best graduates.
Professional development
By taking our advanced courses, your employees will grow professionally and harness new skills.
Also they can do that by teaching, mentoring a group. Mentorship develops your soft skills and improves your technical knowledge.
Leave us your contact details, and our regional coordinator will reach out to you to discuss the first steps of our cooperation.