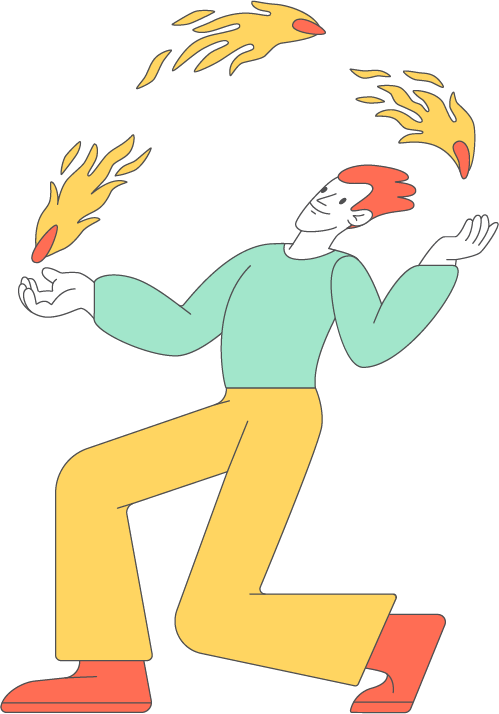 Overview
Do you want to work in IT and to manage a team? We will teach you to lead projects with Agile, to organize work, and to communicate with customers.
You will get a new profession from scratch. You will know what is a project and how different projects can be. You will figure out the goal of the project manager and to learn project planning. Also, you will be able to count spendings and to evaluate risks. We will tell you how Agile and Scrum work – from the values and planning to the tools. The course is with gamification – you will work on projects by yourself and in the team. As a result, you will get all the knowledge to become a certified Scrum Master.
Prerequisites
Why Project Management in IT?
It's a low entry threshold for the PM
You are the key person on a project and you can affect the result directly
You can work in IT without a technical background
You will establish a software development process and organize a team
With the use of Agile, you will be able to work on any project despite on the technology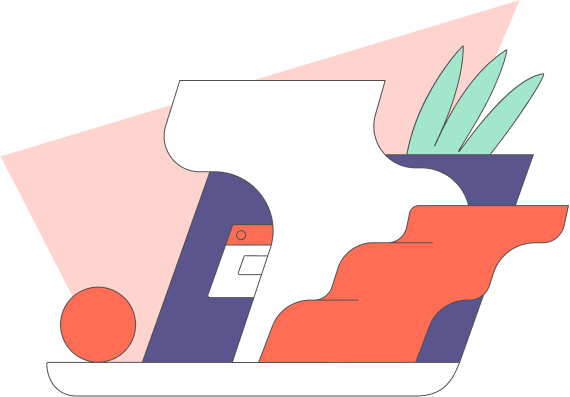 Curriculum
For a more detailed version, leave your email below
General knowledge about project and Waterfall stages

10 h • 5 topics

IT market. Distinctive features and trends

Methodologies of development. Waterfall, Agile, Extreme Programming

What is a Project. How to kick-start a project. Project Charter

Value proposition. MVP. Pitch

IT companies' scope of activity, types of products, functional formats


Agile and the core principles of Agile

6 h • 3 topics

Agile values and corporate culture

Agile Umbrella and the Heart of Agile

Agile Project Manager


Scrum Framework

20 h • 10 topics

What is Scrum?

Scrum Artifacts

Scrum Team Roles

Scrum Events. Stand-ups

Effective product backlogs. MoSCoW Prioritization Model

Sprint-planning. Estimation.

User stories (Gherkin Syntax). TDD and BDD

Tracking Progress: Team Burndown and Story Mapping

Remote Retrospective

Preparation to Scrum.Org PSM I


Soft skills how to work with the team

10 h • 5 topics

Give proper feedback

How to perform 1 on 1

Commitments and Core Protocols

How to work with problematic or toxic teams

Recruitment tools for PMs (optional)


Soft skills how to work with customers

10 h • 5 topics

How to work with Stakeholders?

Answering emails (cases)

Change management frameworks

Clients, sales, and negotiations (optional)

How to work with difficult clients?


DevOps Culture

4 h • 2 topics

Continuous Integration and Continuous Deployment

Deployment Process, Local, QA, Stage, Production, Environment


Jira, Trello and other PM tools

10 h • 5 topics

How to work with Jira

Quick launch of a project in Trello

Gantt chart. PERT Chart. Roadmapping

Other PM tools: to-do apps, Asana, GitLab, etc.

Final Exam

Get the full course description
Course content
2 h
Video lessons
All theory is recorded as video lessons and saved on our LMS system. As a student you'll have lifelong access to all video lessons.
Course author
Alexander
PM Course Author
I worked with several startups, from a project based in San Francisco to companies from Israel. It's always fun to work with less structured organizations, finally put together a strong team and create a network within a company. I haven't chosen to become a Project Manager, the job kinda fell into my lap. I really enjoyed helping people around me, and I simply noticed that the skills I had were enough to grow in that area. I highly emphasize that the course should have a lot of practical lessons. I have structured the course in such a way that would enable the students to not only get theoretical knowledge, but also real tools which they could use in their day to day life. My hobbies are running, watching movies, and spending time on self-education. You have to constantly work on yourself if you want to stay and grow in this field.
Teacher
Blerona Rukiqi
PM Teacher
I'm a Project Manager at Kutia. I managed several IT projects from various countries and industries gathering experience in processing Project requirements, defining the scope of work, risk, time, and budget. My career started in management as a Team Leader, which helped me develop coaching and communication skills. I'm very passionate about driving positive changes into a company. I am a certified Professional Scrum Master and Product Owner. I am happy to be a part of Beetroot Academy and I seek to provide an attractive learning environment!
Course fee
Take a small step towards your big career in IT
A small step towards your big career in IT
35 teacher-led sessions
2 Plenty of practice hours with real developers
Unlimited access to course materials
English lessons
Career support
Pay in monthly installments
Got questions?
Other questions?
Call us at 048 248 788
Take the test
Register in our LMS and do a test to help us evaluate your knowledge.
Interview
Once we receive your test results, we'll invite you for an interview to see if we're a good match.
Enroll
Start your education in the next available group. Your next career destination has never been closer.
The more I studied Front-End Development myself, the more I liked it. I was amazed by all the cool things you can do with simple code. Even better: I could also implement my graphic design skills to make nice looking websites. It was very fun at first but learning started to feel lonely, so I'm lucky the Front-end course happened around the same time. I am super happy to say that I have finally found my calling—one where I can use my graphic design skills as well!
Sandra
Front-End Development Graduate