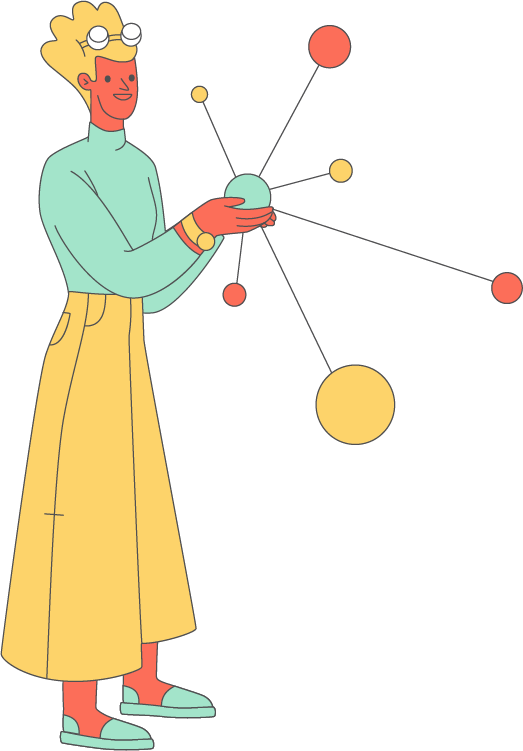 Overview
Do you program in JavaScript and want to become a full-stack developer? It's time to learn Node.js – a software platform which will improve your skills. You will can to create all types of JavaScript applications outside the browser. Also, you will learn how to use the advantages of asynchrony outside the browser.
In this course, we will teach you to work with modules. We will explain how to create requests to NoSQL, in particular, the MongoDB database, both directly and using ORM Mongoose. You will work with Node.js on the server side and with React libraries to create user interfaces on the client side. As a result, you will develop a scalable application on a remote server.
Prerequisites
Knowledge of HTML, CSS, JavaScript
Knowledge of React for the test project
Why Node.js?
Node.js has a lot of libraries with an open source. You don\'t need to build everything from scratch
Node.js works asynchronously, so it allocates resources appropriately
Node.js is used by Microsoft, Yahoo, LinkedIn, and PayPal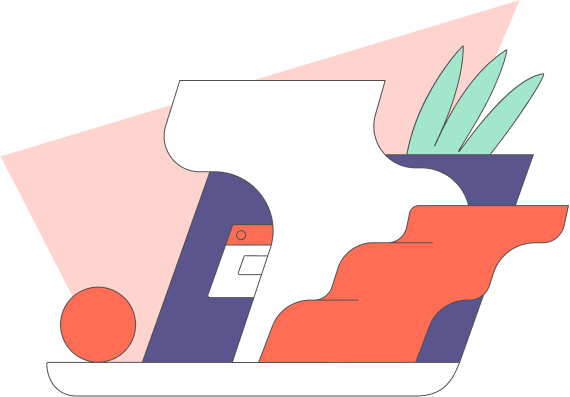 Curriculum
For a more detailed version, leave your email below
Introduction to Node.js. The Parallel Event Loop Model

Core Node.js. The File System

Built-in Modules. Node Package Manager (NPM)

Events in Node.js

Asynchronous programming. Streams in Node.js

HTTP Requests

Introduction to Express framework

Working with MongoDB database


Project "Virtual Software Company Workers Portfolio" - RESTFul Api backend

16 h • 1 topic

Project "Employee portfolio of a virtual software company" — server side


Creating a Server side rendering React application

20 h • 1 topic

Creating an SSR React app using the Next.js framework

Get the full course description
Course content
64 h
Practice
During lessons, you'll solve real-life cases with your teacher. You'll work individually or in groups together with your colleagues.
Course author
Roman
Node.JS Course Author
IT is constantly moving towards new knowledge and technologies in the search for an optimal solution. I work on projects systematically, but in teaching I need creativity. I do not allow any fooling around at my lessons, but it's always good to add a bit of humor and ask questions. I praise my students for the right decisions, and mistakes help them learn. I love the saying that small strokes fell great oaks.
Teacher
Astrit Zeqiri
Node.js Teacher
I am a back-end developer with a strong expertise in PHP Laravel, NodeJS, and other Javascript frameworks. I love solving critical tasks in different projects and I always seek in learning different challenging tech solutions. I worked on complex features for kredinor.no which is one of the largest debt collection agencies in the Nordic countries. I am excited to be teaching about NodeJS, and I look forward to a successful learning process!
Course fee
Take a small step towards your big career in IT
A small step towards your big career in IT
24 teacher-led sessions
3 Plenty of practice hours with real developers
Unlimited access to course materials
English lessons
Career support
Pay in monthly installments
Got questions?
Other questions?
Call us at 048 248 788
Take the test
Register in our LMS and do a test to help us evaluate your knowledge.
Interview
Once we receive your test results, we'll invite you for an interview to see if we're a good match.
Enroll
Start your education in the next available group. Your next career destination has never been closer.
The more I studied Front-End Development myself, the more I liked it. I was amazed by all the cool things you can do with simple code. Even better: I could also implement my graphic design skills to make nice looking websites. It was very fun at first but learning started to feel lonely, so I'm lucky the Front-end course happened around the same time. I am super happy to say that I have finally found my calling—one where I can use my graphic design skills as well!
Sandra
Front-End Development Graduate